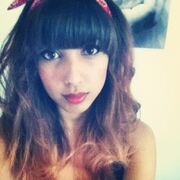 Yasmin 'Yammy' U., also known by her YouTube name yammy xox, is one of the five members of The Pixel Pact. She mainly plays Minecraft but she can be also seen playing other games like The Sims and some indie games. She is from the United Kingdom, as well as LDShadowLady, Vengelfe, and Elleanora, who are also members The Pixel Pact.
Ad blocker interference detected!
Wikia is a free-to-use site that makes money from advertising. We have a modified experience for viewers using ad blockers

Wikia is not accessible if you've made further modifications. Remove the custom ad blocker rule(s) and the page will load as expected.